Are you looking for a latex simulation mask of your own?
Is it a music party a week from now, or maybe it's the upcoming Halloween?
Dogsfuns has listed some of the hotter old man simulation masks for you this year, hope it will help you.
1.Starligh who loves to read
Starlight is a jaded old man who enjoys reading, newspapers, periodicals, and magazines. He is often seen sitting and reading at the back in the gazebo by the street. This old man comes standard with white hair and a moustache, a wrinkled smile expression, and a very light layer of stubble to give him a more realistic look. This mask is perfect for fooling or pranking your friends.
2.Serious David
David looks very serious, he always tighten its face expression. Yellow hair and small son makes him seem up a bit of vicissitudes. Wearing this old man mask, it only takes a few seconds to change from a young lad to a serious old man. The mask is made of comfortable and breathable fabric, very realistic can fool anyone.
3.Amiable peter
Peter has a distinctive mark, he likes to wear his hat out, we can easily recognize him by his hat. Wearing this realistic old man silicone mask, you can experience your future later life without crippling health problems and worries. This well-made, high-quality mask features intricate and lifelike details that cover your entire head and neck.
4.Edgar who loves to laugh
Yes edgar he is a bald head, he also does not have a moustache, he often smile Mimi walking in the street, see people will shout, hey, are you happy today?
5. The fifth one is a beautiful old lady
Drop and give me 2 mins Get into Character with this supersoft latex mask.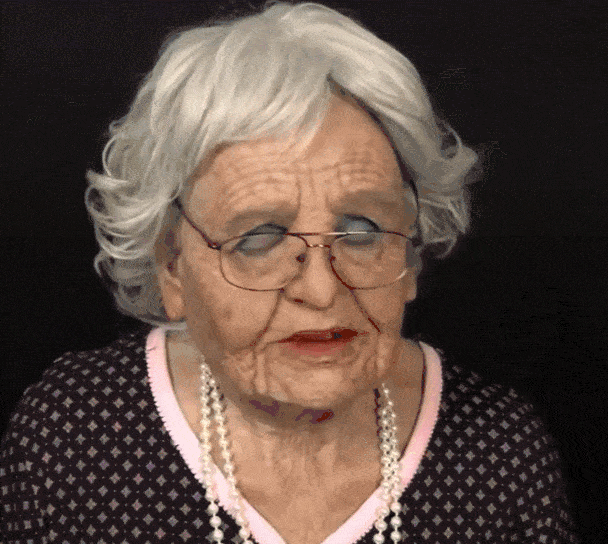 Why Choose Dogsfuns Halloween Old Man Mask?
Indistinguishable face, masquerade, Halloween, another self
 The Halloween gifs – old man mask face is definitely your new experience on Halloween.
This Halloween old man mask is sculpted and designed on our completely updated core and is by far our most suitable and versatile face. This Face has
all our latest updates in Face design and technology.